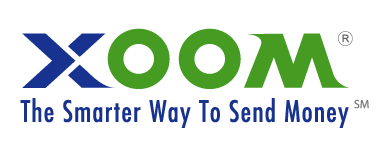 In this post I will explain the different ways to send money from the U.S. to Honduras —or from another point of view— how people in Honduras can receive money from people in the United States.
MoneyGram and Western Union
MoneyGram and Western Union are the most recognized companies in Honduras in the remittance business. All they will ask you to do is to fill a form with the basic information needed to make the transaction and an ID. They will give you a ten-digit reference number, which you then will communicate to the person receiving the remittance. The recipient of the remittance must also present an ID card. It is very important to write correctly the recipient's full name, as it appears on the ID card.
Send money via Xoom
Xoom offers a convenient and reliable way to send money to Honduras via Internet. Xoom can be up to 80% cheaper than Western Union and MoneyGram. The money transfer is done quickly and without the need to pick up the money at any company's office. Recipients in Honduras can receive the money directly into their bank accounts of BAC | Honduras, Banco Ficohsa and Banco Citi; they can also show up to collect the money at Banco Atlantida and Banadesa, and various kiosks located in the supermarkets Despensa Familiar, Hiper Paiz, Maxi and Farmacia Siman. Check Xoom's website.
Wire Transfer from a U.S. bank
You can try to send a wire transfer from your U.S. bank to the recipient's bank in Honduras. Ask your U.S. bank if this is possible, and how much they charge. You can use the Wells Fargo bank to wire money to a Ficohsa account in Honduras. Ficohsa is a Honduran bank with branches in the U.S., but they need an American bank to wire money to Honduras.
Send a U.S. debit card to Honduras
It is possible to make cash withdrawals from ATMs in Honduras with U.S. debit cards. The card can be sent to Honduras with a reliable shipping company. The ATMCash company provides you with a convenient method to do this. Ask your U.S. bank about the charges associated with the use of your debit card in Honduras. It's cheaper and more convenient to use a debit card than a credit card.
Send a U.S. check to Honduras
You can send a check in dollars to Honduras via regular mail. Once the recipient receives the U.S. check in Honduras she/he can deposit it in a Honduran dollar account. To withdraw money from the Honduran dollar account you will have to wait from three to four weeks, so
this is the most time consuming option. Banco Ficohsa has the funds available in just 15 business days. Honduran banks charge no fees for this service.
For safety reasons you will want to make the check on behalf of the recipient, using the recipient's name exactly as it appears in his/her ID card. Instead of sending it by regular mail it is faster and safer to use a shipping company.
Another option for cashing a U.S. check in Honduras is to use the services of a money exchange house, such as COINSA.
¿Sending money via Paypal?
Sending money via Paypal is a popular way to make international transfers in the Internet. Unfortunately, people in Honduras cannot receive money via Paypal, they can only send it. The closest thing to Paypal in Honduras is Xoom. The alternative for online businesses in Honduras is 2Checkout.
Other money transfer companies
There is a large number of remittance companies that send money to Honduras associated with Honduran banks, such as:
Dolex, Uniteller, Bancomer Transfer Service, Pacific Receive Networks, etc.
The reason for the emergence of so many money transfer companies is the phenomenon of Outsourcing.
Check the list of Banks in Honduras and the information that each of their websites have on remittances.
Ask the recipient which way of sending money is more convenient for both of you.
If you wish to send your remittance online, directly to the recipient's bank account, quickly and conveniently, you may want to use the Xoom's service.
Gift Certificates
Instead of sending money to Honduras you have the option of buying gift certificates, as the ones offered by Supermercados La Colonia, Tiendas Carrion, or Amazon.com, so the person may be able to spend this certificates on whatever she/he likes, within a wide range of products.